SOLAR LIGHTS SPECIFICALLY FOR EZ DOCKS!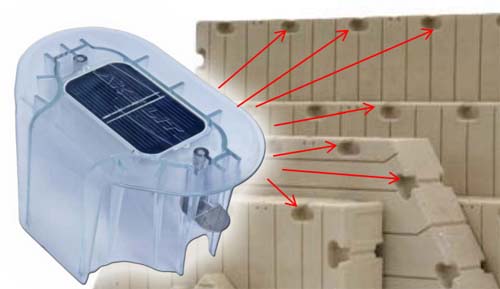 A great way to light up your EZ Dock and fill those empty pockets! Make your dock beautiful, safe to walk on, while protecting it from evening boaters. The Solar Dock Lite – For EZ Docks provides ambient top emitting pathway lighting, while also emitting safety lighting from the side for boaters to see.

Durable construction from GE Lexan Polycarbonate will withstand light traffic and walking. The powerful solar panel charges the battery during the day and the light automatically turns on at night.
Make your dock stand out from the rest! The standard light comes in clear.
All lights are sold in packs of two.

Not a Coast Guard approved navigational light. Not intended for navigational beacons on commercial waterways.
Please be sure to take a look at our pictures on the "more info" page and see the benefits this light has to offer.